Who, Why, Where?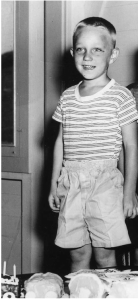 Colonial Panama Phase.
Ridgecrest, California is the civilian town supporting the China Lake Naval Weapons Center in the Mojave Desert. I was born there in the glorious post-WWII period of the 1950s. My father, an electrician and WWII submariner, married my mother Brenda Miller in 1944 in Perth, Western Australia. The port of Fremantle, Western Australia, was a large U.S. submarine base during WWII for patrols into the Pacific. Brenda was a nurse he met in an Australian military hospital when came down with a virus after a war patrol. They lived in California for about 10 years after the war in several locations, including China Lake. The family moved to the Panama Canal Zone in the mid-1950s. While the family seemed to always be on the move, with brief stints in Western Australia, St. Louis, MO, and numerous homes in the Canal Zone, the family finally moved to Northern Virginia in 1963.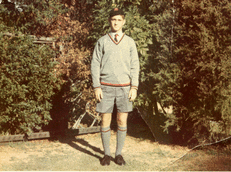 Australian Boarding School Phase.
My father worked as a civilian military employee and traveled often including to Vietnam during the U.S. buildup to war there. In 1967 he went to work for the U.S. Navy and moved the family to an obscure US Navy submarine communications base on the tip of Northwest Cape, Western Australia. The idea was to move the Yocum children close to my mother's family. I attended a Christian Brothers boarding school near Perth, Western Australia and took up several sports including rugby. While in school there I was fortunate to represent the state of Western Australia in the junior rugby championships in Tasmania, where we were thoroughly trounced by the more experienced teams from the Eastern States.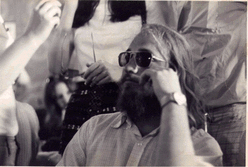 The Hippie Phase.
After returning to the U.S. I finished high school in Arlington, VA and attended George Mason University in Fairfax, VA. I intended to get a degree in English but when a professor would not let me take a higher level creative writing course, I switched to a major in philosophy. After college I worked briefly for the US Postal Service and then went back to school for a Master's Degree in journalism. I followed my girlfriend Denise to the Boston area in 1978 and we were married in 1980. Like every young journalist starting out I free-lanced and worked at numerous weekly newspapers in the area.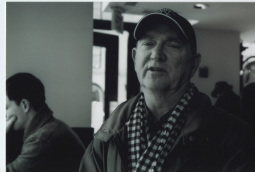 "What's-it-all-about" Phase.
In 1983 I shopped a business plan around to start a chain of free weekly newspapers in the western suburbs of Boston. After many fits and starts I was able to interest an angel investor from Natick, MA who generously backed the newspaper. After 4 years of operation the paper was sold to a competitor and I went to work for The Boston Globe, where I was employed in a wide variety of positions including copy editor, strategic planner and director of online classifieds. I currently work at a medical publication. Denise and I have two children and we split our time between Chatham, MA and Boston.